Instant customer feedback​
Instant insights for your business
Scalable to meet your needs
Suitable for single site to multi-location businesses.
Cost-effective solution
Feature packed with reduced running costs
Intuitive reporting
User-friendly reports packed with insights
Web Smileys Visitor Feedback
Our Web Smileys allow your visitors to your website leave feedback after their experience.
TellUsFirst allows you to insert a variety of pop-up feedback boxes on different pages of your website, in different locations i.e. to the side, at the bottom, pop-up box etc.
You can request feedback from your website users on their shopping/browsing experience with a simple click of a button.
Our Web Smileys put the power in your hands to understand exactly how users are interacting with your site.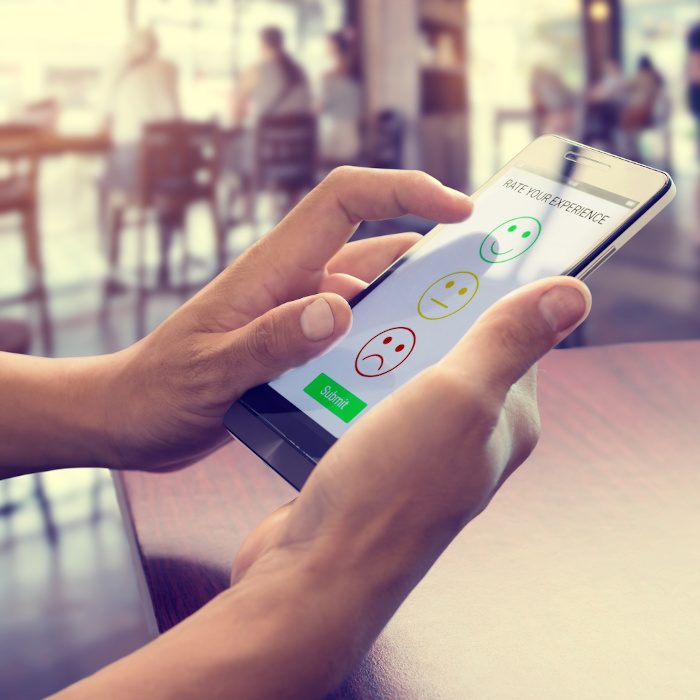 Our Web Smiley Feedback platform has a range of benefits to our Clients:
How your Website Users access the Feedback Platform
Your Website Users can access the survey through a variety of means. Some of these include: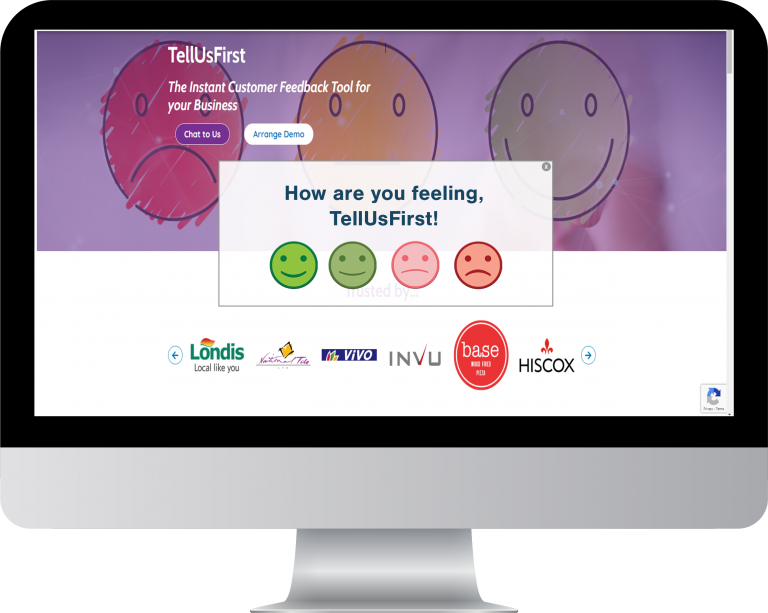 Want to increase your repeat business and customer loyalty?
Get in touch with our team today to see how TellUsFirst can help.