Store Smileys Customer Feedback
Our Store Smileys allow your customers to leave feedback after their experience in your stores.
TellUsFirst is contactless, which means there is no costly hardware set-up.  
This contactless feature enables the customer to complete the questionnaire at a time that's convenient for them, thus ensuring privacy. It also allows multiple customers to complete the questionnaire at one time.
You can also can gather instant customer feedback and still maintain all Covid 19 social distancing requirements.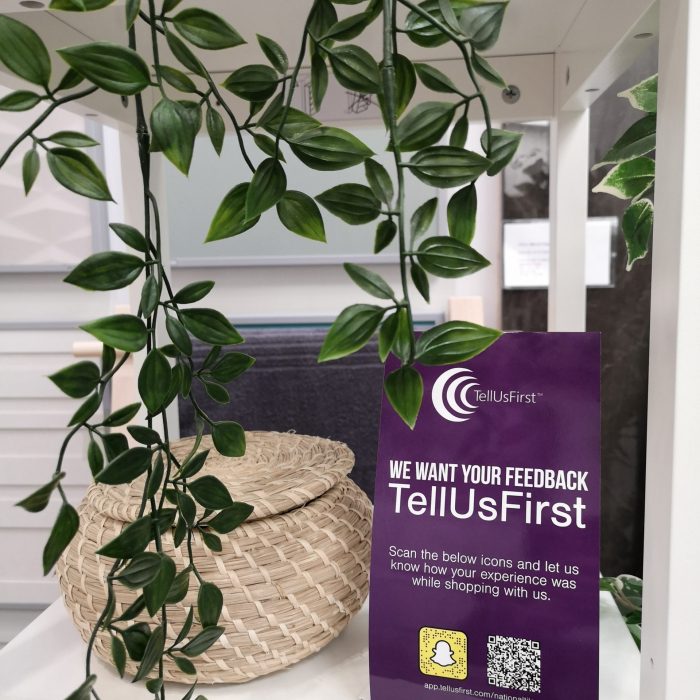 Our Store Smiley Feedback platform has a range of benefits to our Clients:
URL, QR Code and SnapCode
Measure CX, NPS and more
Inbuilt Survey Editor
Feedback Management System
Unlimited Feedback
Custom Branding
Customisable Reporting Dashboards
Technical Support
Competition
Functionality
Kiosk Model
API Access
Unlimited Users
Poster Generator
Graphical Design Support
And much more…..
How your Customers access the Feedback Platform
Customers can access the survey through a variety of means. Some of these include: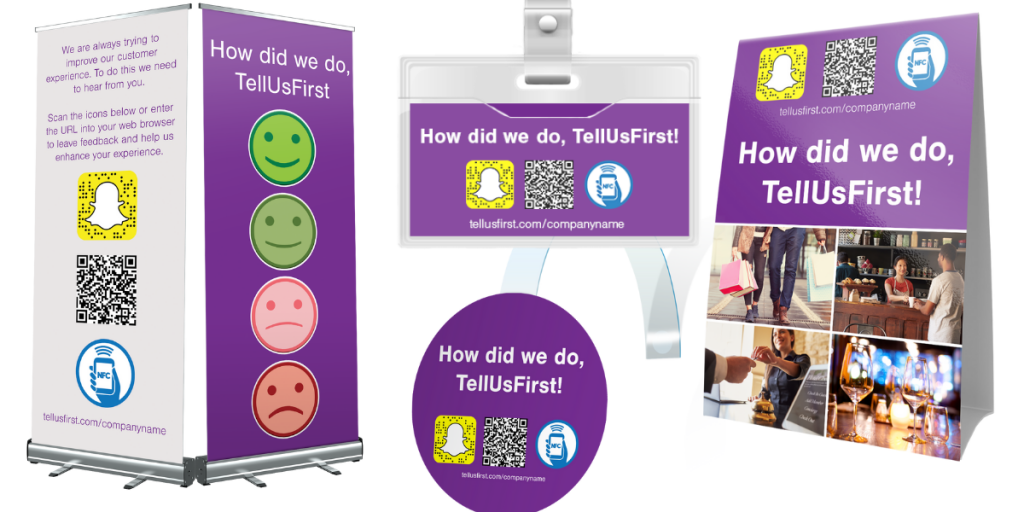 How Our Store Smileys Work
Want to increase your repeat business and customer loyalty?
Get in touch with our team today to see how TellUsFirst can help.